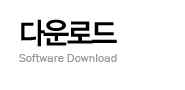 Formtec Design Pro 9 English Ver.

Internet Explorer 11 이상
Windows 11/10/8/7 (32/64bit)
프리웨어
45MB
9.2.1.3
Integrated label editing software for address/logistics management/index/media/CD labels!

Formtec Design Pro 9 is Formtec's latest version which can design and print all of Formtec's various print papers.

Formtec software provides label address book and data management functions, an excellent DB compatibility function and a function to edit and print each different design to each label or print paper in a single screen, and can design and print all the various Formtec print papers.


* Internet Explorer 7.0 or later
* Windows 10/8.1/8/7/Vista (32/64bit)
* 1GByte RAM minimum
* Resolution : 1024 X 768 or later, 24bit Color or later
* IBM compatible models of Pentium4 and later
* Microsoft Access Database Engine 2010 included


• Data utilization
When printing label using address book database created with Excel or own program, it can be used more easily by editing the database in a single screen.

• Individual editing
It is possible to apply different designs to each label as well as per page, and to edit and print freely in a single screen.

• Support various barcode
It is possible to edit and print not only 30 or more one-dimensional barcodes but also two-dimensional barcodes such as QR code, Data Matrix and so on.

• Automatic update
For the convenience of use by user, program updates are automatically downloaded and updated after initial installation without deleting the program.

• Label utilization that adds more convenience at home, office and school
It is possible to design and print labels easily for any purpose. It is possible to directly design and print any type of label such as address labels for mail and parcels, classification labels used when creating various name tags or classifying and indicating, file index labels necessary for file management, barcode labels and media labels used for CDs/DVDs and video tape.

• Print my photos as I like
It is possible to print photos taken with a digital camera using Formtec's various digital camera photo papers (4x6, 5x7, 8x10 inches). It is possible to print photos wonderfully by editing digital camera photos that contain your memories.

• Simple and convenient barcode utilization Using Formtec Design Pro 9, it is possible to print various one-dimensional barcodes used for book management, product management, distribution and so on as well as two-dimensional barcodes such as QR codes with ease and convenience.